Jain Muni Maharaj – Jain Saints
Jain Muni Maharaj is a title used to refer to a highly respected Jain monk who has renounced worldly possessions and dedicated their life to the pursuit of spiritual enlightenment. Jainism is an ancient Indian religion that emphasizes non-violence, compassion, and respect for all living beings.
Jain Muni Maharajs are highly revered in the Jain community for their extensive knowledge of Jain scriptures and their spiritual wisdom. They are also known for their ascetic lifestyle, which includes practices such as fasting, meditation, and self-discipline.
The teachings of Jain Muni Maharajs focus on the importance of living a life of non-violence, practicing self-control, and developing a deep sense of compassion towards all living beings. They also emphasize the concept of karma, which holds that every action has consequences that will impact future lives.
Jain Muni Maharajs often deliver sermons and lectures on Jain philosophy, and their words are highly valued by the Jain community. They also play an important role in promoting Jainism and spreading its teachings to a wider audience.
Overall, Jain Muni Maharajs are respected for their knowledge, wisdom, and spiritual insights, and they continue to inspire and guide the Jain community towards a life of peace, compassion, and self-realization.
Acharya Shri Gyansagar Ji maharaj
Acharya Shri Mahashraman ji Maharaj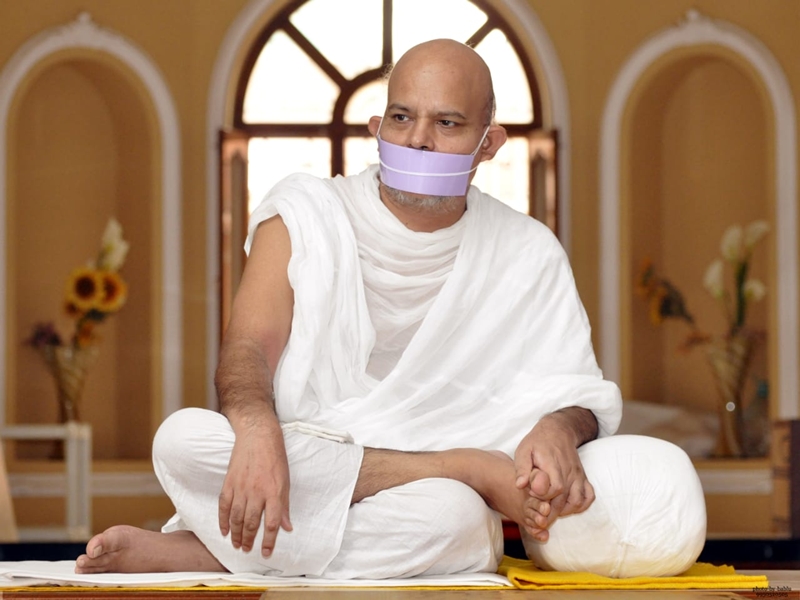 Munishree 108 Praman sagar ji Maharaj